Insurance and Finance
Your smile is yours forever, and we want to make it as easy as possible for you to receive the best dental care when you need it. Woodgrove Family Dentists in Woodridge, Illinois provides affordable dentistry without compromising on quality and comfort. Our practice is in-network for many PPOs, and we offer several other affordable payment options, including our in-house Woodgrove Dental Savers Plan that you can join to save 30-50% off average treatment fees in the Woodridge, Downers Grove, Darien, Bolingbrook and Westmont area. In today's economy, we understand many patients have financial concerns, and we make every effort to provide a variety of financial options, so you don't have to sacrifice your health as a result.
Woodgrove Dental Savers Plan
Our Woodgrove Dental Savers Plan is a discount plan that saves patients in the Woodridge, Downers Grove, Darien, Bolingbrook and Westmont areas 30-50% or more off average dental treatment fees in our area. The plan pays for itself with just a teeth cleaning appointment or one tooth-colored filling. This plan is for people without dental insurance who would still like to save money without compromising on quality and comfortable dental care. There is no waiting period or preexisting terms and conditions. Speak with our team, and they will be happy to enroll you immediately!
No Dental Insurance? No Problem!
We accept cash, checks, debit, and most major credit cards (American Express, Discover, MasterCard, and Visa). Additionally, we offer CareCredit for your convenience.
Do you take my Insurance?
Probably! We accept just about every major PPO dental insurance, and we are in-network for the following common plans:
Aetna
Blue Cross Blue Shield
Cigna
Delta Dental
Guardian
Humana
MetLife
United Concordia
We also take many smaller PPO dental plans. Please contact us for more information about your specific insurance company and plan. Our team is always available to help you with insurance claims and paperwork. We'll work with your insurance provider to make sure that your coverage meets your needs and your budget.
Still have a question?
Contact us. We will be more than happy to help you in every way possible. We believe finances should not be a major barrier between you and quality and comfortable dental care.
Dentist Proudly Serving
Woodridge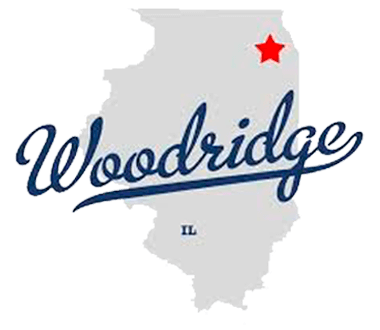 Schedule Your Visit